With the club station still out of commission thanks to last year's hurricane, and this summer being extraordinarily rainy (even by Gulf Coast standards), we decided to operate individually in this year's ARRL Field Day.
To encourage participation, we offered plaques for the top QSO totals on each band 80-10 meters, which were awarded at our July meeting at Dickey's BBQ.
When all was said and done, eight members submitted scores for the club aggregate score totalling just over 1600 QSOs:
AE5MI, K5GDX(op WQ5L), KA5EPR, KF5BA, KM4LRH, NF4J, WD5BJT, WM5DX
Bobby, KF5BA topped the chart on the noisy 80 meter band.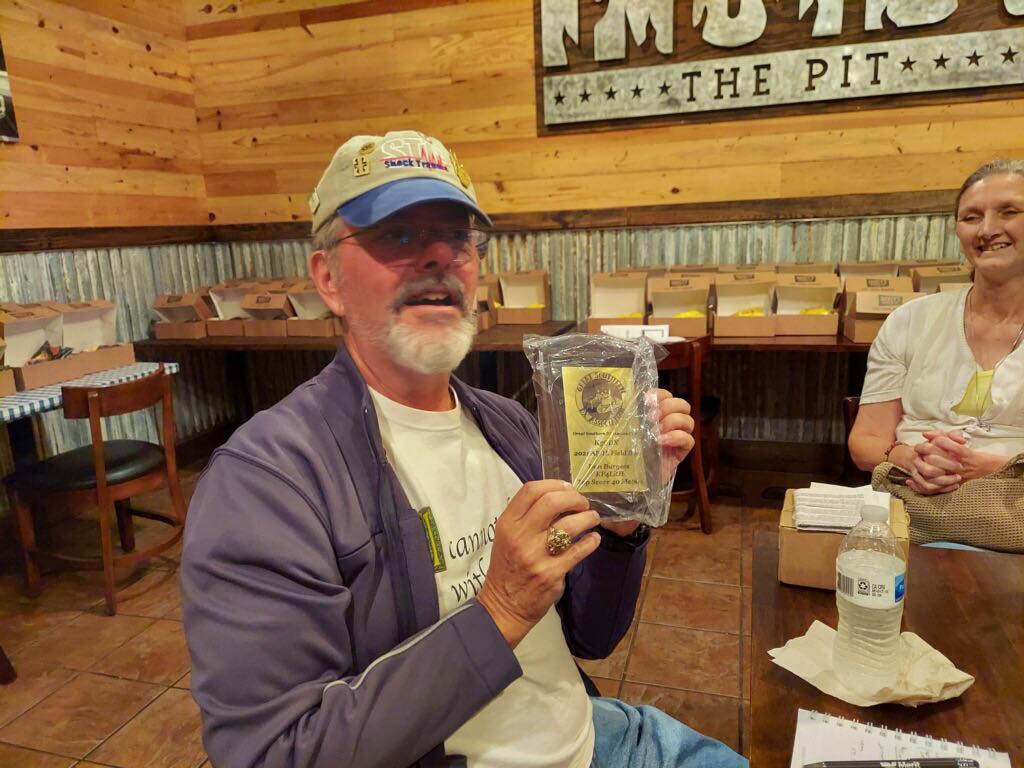 Dan, KM4LRH had the best out of several good efforts on 40 meters.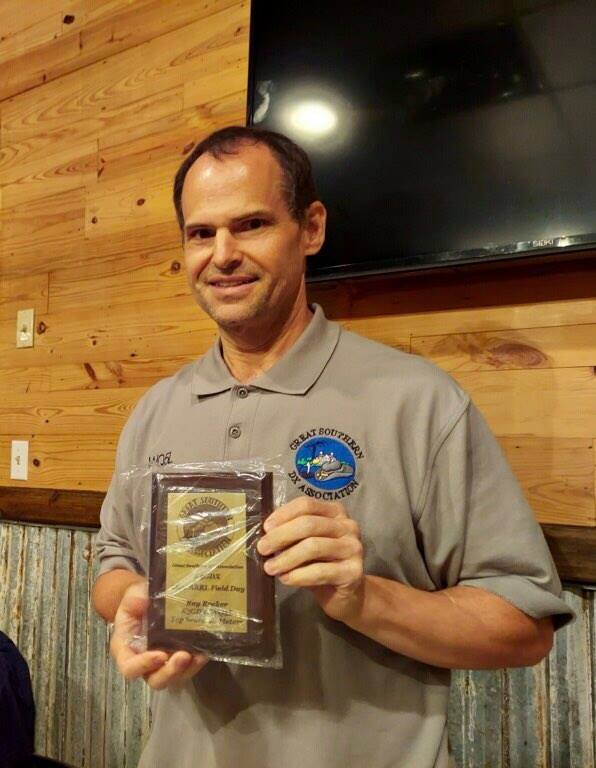 Ray, WQ5L, using the K5GDX club call had the top score on 20 meters.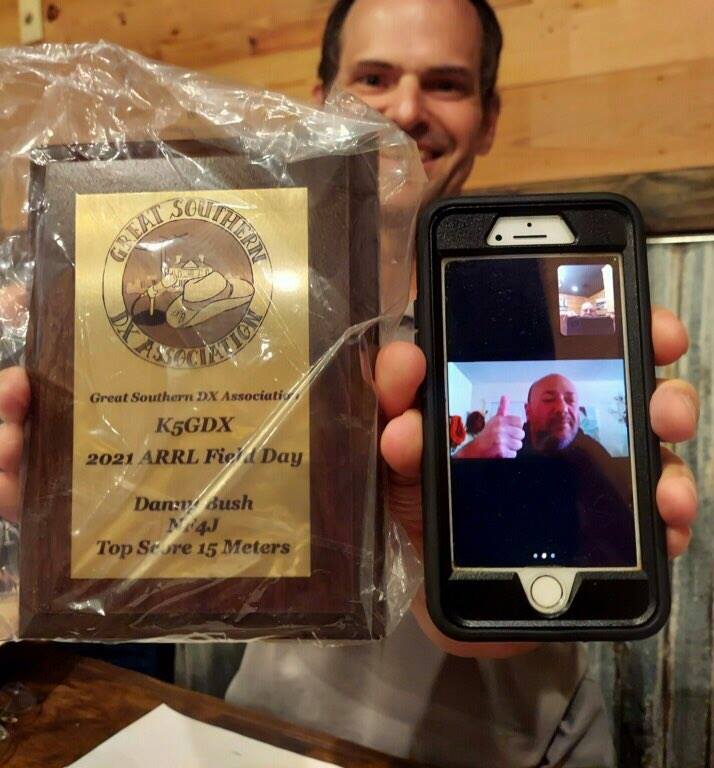 Danny, NF4J, stood atop the 15 meter totals.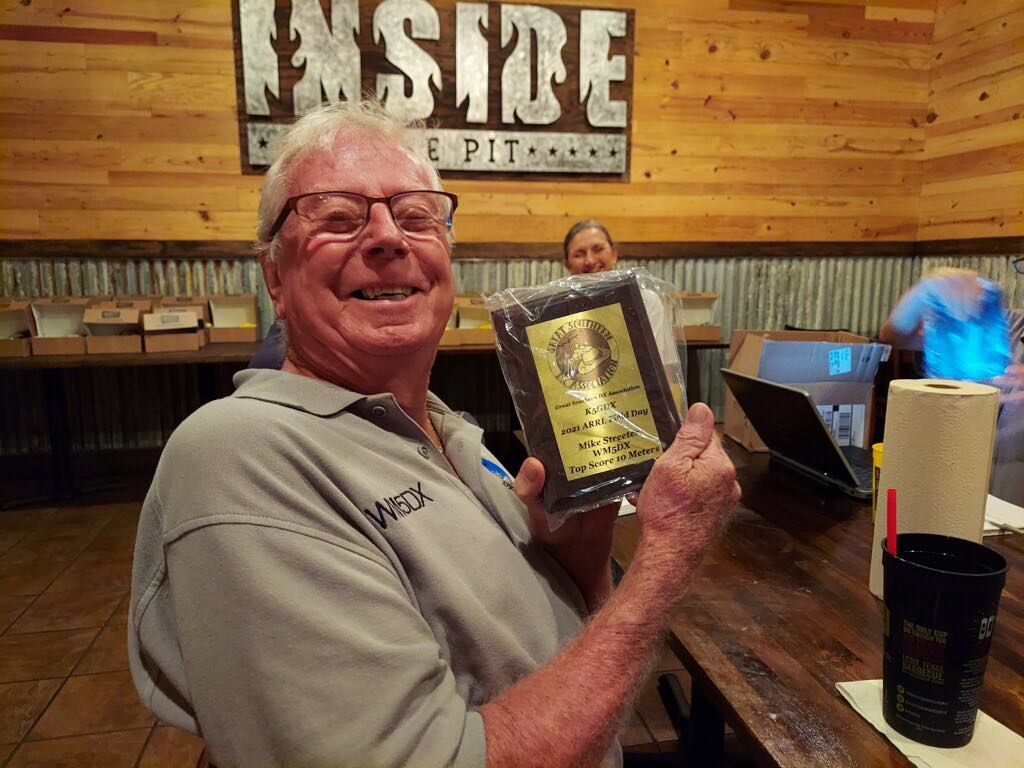 Mike, WM5DX, broke out his microphone to rock the 10 meter band.